Structural Steel Fabrication and Erection
Performing steel fabrication and erections can be a challenge,
but not for us.
We do not look to perform standard steel buildings. Whether it's a $50K job or a $4M job, we look to put our best foot forward always. At EGC, we minimize the risk by handling coordination and fabrication internally. EGC Construction has its own 10,000 sf fabrication facility.
In short? We'll be able to handle your steel fabrication and erection needs. Our team specializes in: 
Supporting structures and general weldments

Pipe support

Installation of steel structure

Excels in Miscellaneous metal packages
Our clients turn to us—again and again—for their steel needs because EGC minimizes the impact on existing operations. It's as simple as that.
Give us a call to see the EGC difference in action today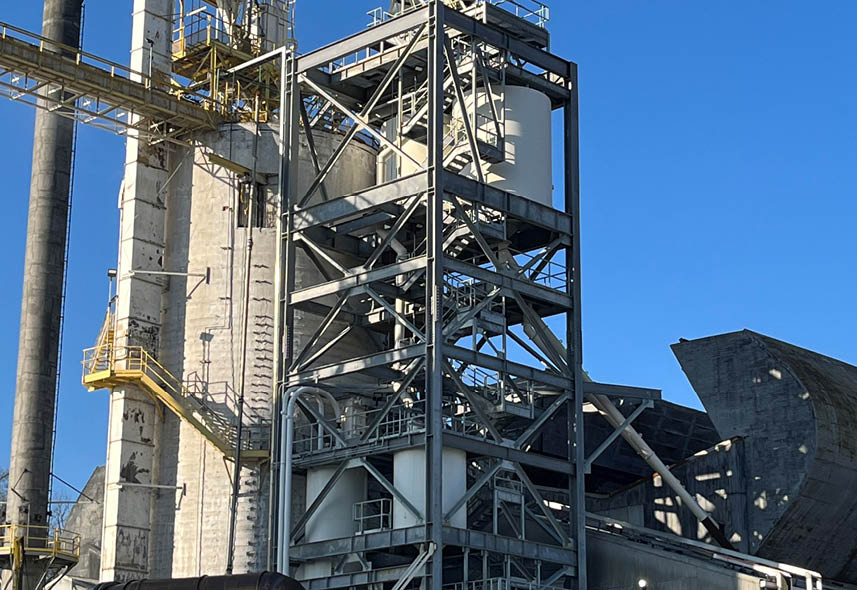 Manufacturing Client
Due to the region's limited management capacity, the type of work and the immediate start, the project was referred to EGC. EGC turned around a quote within seven working days and negotiated the contract for a fast-paced structural steel project; the initial contract was $1.8M and we're now over $6M in work at that facility. This is all work that will take place in the span of 6 months.
Learn more about the other projects we've tackled here>
"I have utilized EGC on various new construction and renovation projects for more than 17 years now. They fully understand the critical nature of the pharmaceutical industry and continue to prove their expertise and loyalty. Their well-trained and highly qualified staff are committed to providing a quality product on time and budget."
A Plan for Successful Installs, Every Time
Our guiding principles at EGC showcase precisely how we treat our customers with care. When we work with you, we put this plan into action: 
Listen Well
Before we get started, we'll take the time to understand your entire project and put together a strategic plan. In other words? We don't prescribe until we diagnose.
Work Right
All work completed safely – with zero defects. We'll continuously update our processes to provide the best results possible and prioritize 100% safety.
Surpass Expectations
Our clients trust us to complete time-sensitive, specialized projects. We respect this trust with honest communication and a problem-solving mindset.
EGC Construction offers engineering, design and installation of electrical systems for the Paper, Pharmaceutical, Cosmetic, Food & Beverage, Distribution, and Water / Wastewater industries. We're proud to offer flexible, responsive and complete turnkey solutions to our diverse customer base.
Markets Served
Food & Beverage
Pulp & Paper
Specialty Chemical
Pharmaceutical
Automotive
Water & Wastewater
Life Science Manufacturing
Customer Products Manufacturing
Related Services & Projects
EGC is a member of the National Fire Protection Association, Design Build Institute of America, Construction Users Round Table and several other industry-specific associations.