We'll take care of everything for your next construction project.
/

EVERYTHING.
At EGC Construction, we're ready to work hard for you. From initial design to finished build, we've got a plan to provide you with the unique solutions you need. The only thing you need to remember? We've got this.
Managing a team of contractors by yourself can be overwhelming at best.
That's why we're ready to manage the coordination, communication, and overall vision for all things construction—while delivering quicker turnarounds and simpler experiences for you.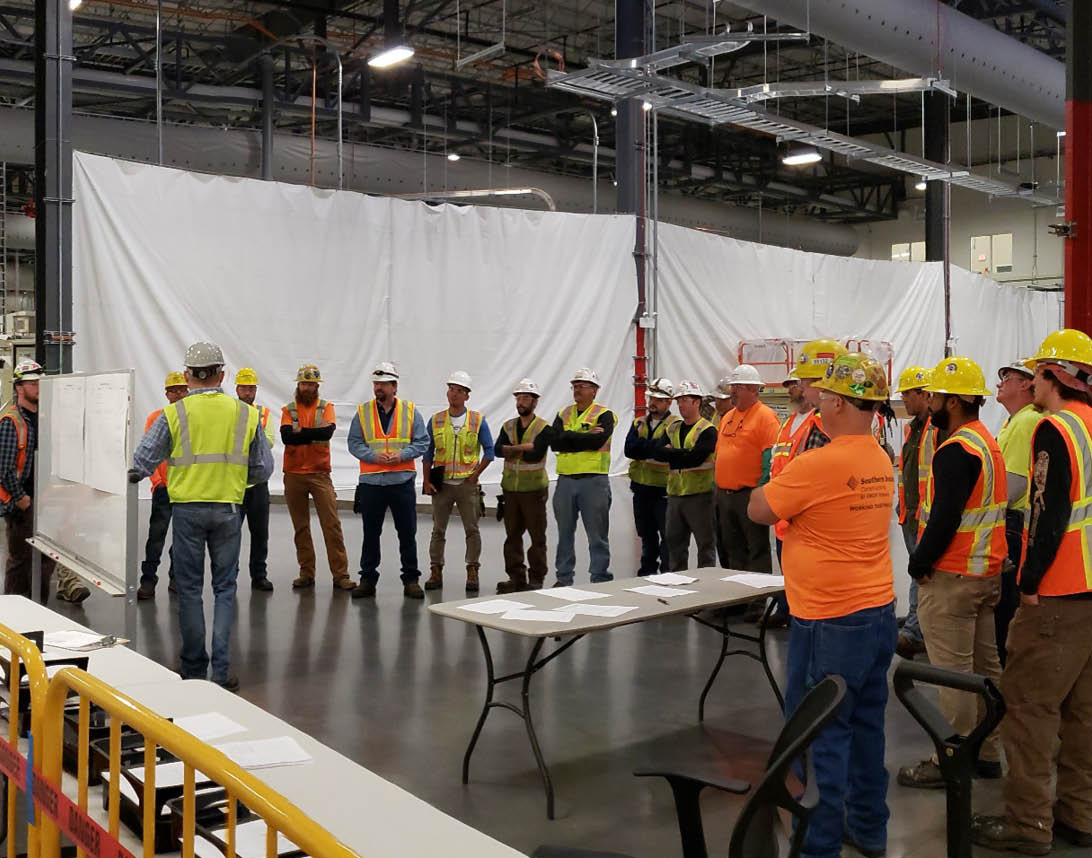 Experience the satisfaction of working directly with skilled craftworkers who get it right the first time.
Our 120+ skilled craftworkers - iron workers, electricians, in-house architects, and more - can take care of your issue, large or small. We're committed to fully understanding your specific project requirements and moving forward in a way that meets your unique needs.
Because of our laser-sharp focus on your satisfaction, we're able to provide:
Projects completed on-time and under-budget
Full support for your critical processes and operating areas
Open, honest communication
Challenges addressed before they hit your budget
Safety for everyone concerned
The results you want, when you want them
From our location within metropolitan Cincinnati, EGC Construction has been serving local, regional and international clients since 1978. We're ready to bring decades of experience to your next project.
Give us a call today.
Skilled craftworkers ready to self-perform complex solutions for you. It's construction, made simple.
At EGC Construction, it's in our nature to work within the constraints of complicated projects. We've completed work in the middle of the night to avoid disrupting vital hospital systems; we've installed gigantic pieces of delicate equipment by carefully finessing them through tiny hallways—with an inch to spare. Whether we do it ourselves or we bring our trusted partners on board, we'll always go above and beyond to solve construction, installation, remodeling or design problems for you.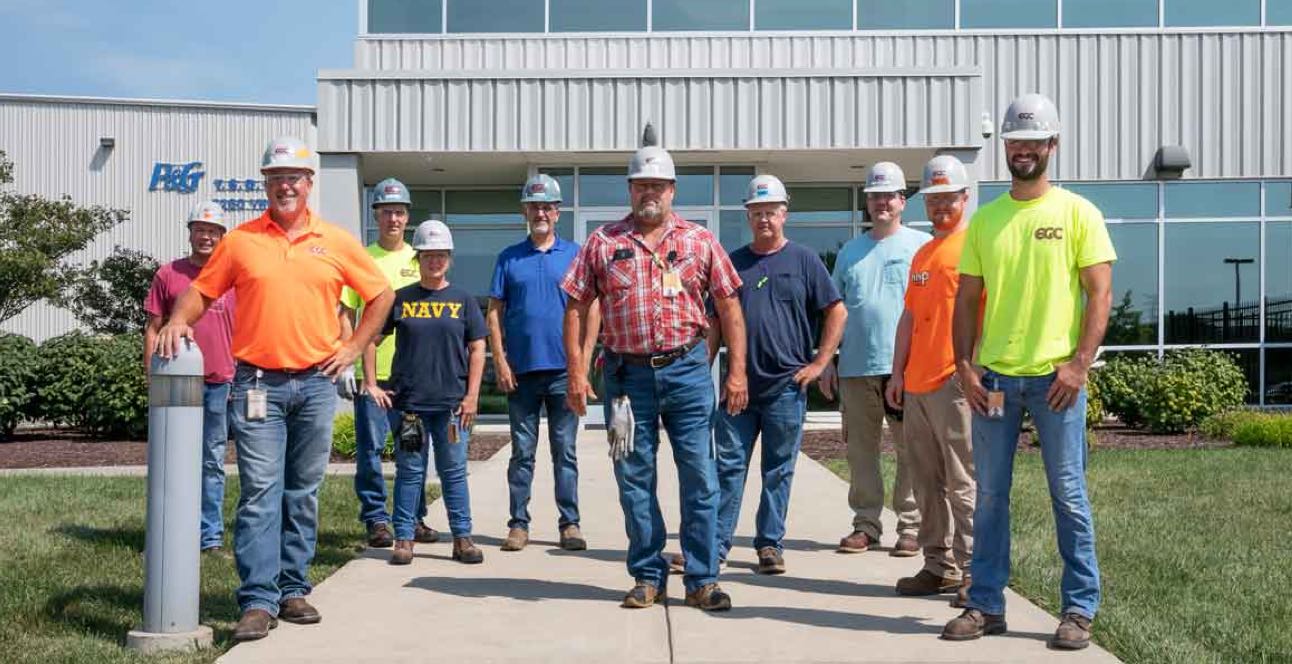 Just see what some of our past satisfied clients have had to say:

I have utilized EGC on various new construction and renovation projects for more than 17 years now. They fully understand the critical nature of the pharmaceutical industry and continue to prove their expertise and loyalty. Their well-trained and highly qualified staff are committed to providing a quality product on time and budget.
Mercedes-Benz of Fort Mitchell

Amylin Pharmaceutical Plant
Wondering how it all works?
Our proven three-step process will deliver a high-quality solution at the end (and lower stress throughout). Here's what we'll do for you:
We'll take the time to understand your whole project, plan out your solution, and make sure we're on the same page.
We'll get it done. Simple as that. Self-performed, or we'll manage contractors. You don't have to do a thing.
Your system's online, your facility's built—and we've taken care of everything. Your problem is in the rear-view mirror.